Messaging Platforms. Mobile Applications. SMS Infrastructure. Rock solid solutions for mission-critical communications.
SMS Messaging Platform
High-speed, carrier-grade messaging platform
Launched in 2013, the platform is the product of 12 years of research and development in the intercarrier messaging world. The platform's ancestors include the high-speed system that ran a decade of SMS voting for American Idol. Through its dynamic-bind technology, the platform is connected to virtually every wireless carrier in the world and measures message throughput per second (mps) in the thousands. Whether you are looking for the fastest, most reliable SMS API connection or a fully turnkey interactive messaging service, you have come to the right place.
Features
Open protocol APIs
Short Code and Long Code Numbers
Redundant Carrier Connections
Worldwide Coverage
Interactive Applications in Stock
Carrier Compliance Monitoring
Integrated Location-Based-Services
Data Collection and Analysis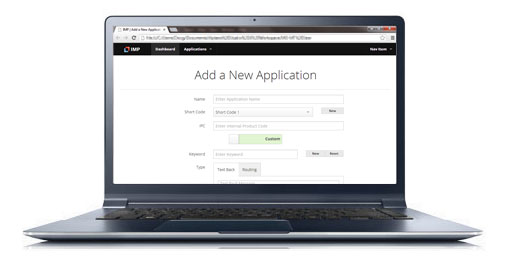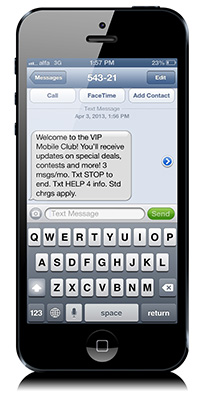 MMS' Interactive Television
Passive viewers become active participants through smart mobile engagement
Engage your viewers on an entirely new level with interactive television (iTV) by MMS. iTV allows you to participate with your favorite shows via the mobile channel. These solutions have proven to raise customer loyalty, increase revenue and attract sponsors. Having provided iTV services to some of the largest TV networks in the world, MMS has the experience, market insight, carrier relations and technology to ensure your campaign is a success – at any message volume, number of carriers, or location.
Sample Use Cases
Sweepstakes
Trivia games
Text-2-screen
Premium messaging
Voting
Show-related content downloads
Alerts (SMS, MMS)
iTV games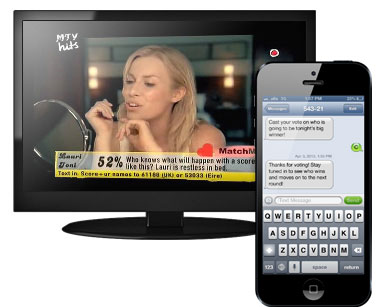 Text-messaging for contact centers
No multi-channel call center is complete without SMS-Connect™
SMS-Connect™ is a text-messaging (SMS) communication channel for call-centers. It is an 'add-on' module that can be integrated with most call center platforms.
Call center agents use the browser-based SMS Connect™ widget to send text information to customers' cell phones (push widget) and also engage in two-way text-messaging dialogue (chat widget).
The SMS Connect™ system is cloud-based and comprised of robust SMS network infrastructure, a cleverly engineered routing platform, and an industrious widget generator that serves up the SMS conversations.
Features:
View customer's full messaging history
Push text to customers' cell phones
Engage in real-time text conversations
Conversation queuing
Skill-based routing
Longcode and shortcode support
International connectivity
MMS' Mobile Content Delivery
Easily host, format and deliver rich media content directly to the end consumer
The MMS Content Portal Services platform manages deployment and delivery of rich media content across multiple networks, provides flexible billing and detects the handset model of each individual user so as to ensure the most optimized experience possible. The platform gives you complete control, with an easy-to-use and flexible administrative interface, which allows for efficient customer care and near real-time reporting on all relevant statistics.
Sample Use Cases
Ringtones
Wallpapers
Videos
Digital music store
Mobile games
Mobile greeting cards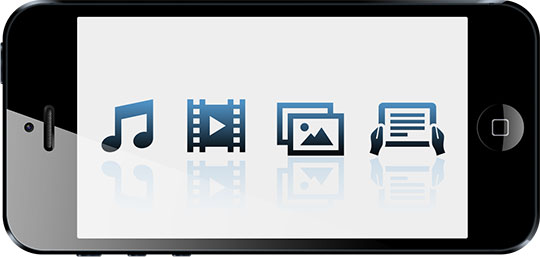 MMS Image Recognition
Ask consumers to engage with your brand in three easy steps: just "snap, send, and get."
A rich alternative to SMS keywords, image recognition uniquely engages consumers with offline media. With image recognition, there is no need for the end user to download an app to "read" the image. The consumer simply snaps a photo of an object or advertisement, sends it to a short code or e-mail, and then receives any variety of content or information: from a voice call to a coupon to a video clip, and more. Camera phone reach, coupled with the growing ease of sending the photo to a short code, makes image recognition an appealing option for creative concepts.
Sample Use Cases
Snap and win contests
Scavenger hunts
Video trailers
Content downloads
Offers and coupons
Opt-in for VIP programs or alerts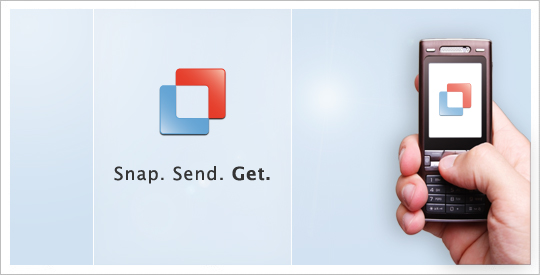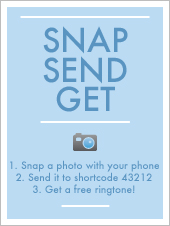 Cutting-Edge Mobile Applications
Engagement with your brand, right at your audience's fingertips
Apps can be more than just bright, shiny objects. People rely on them for really useful things, like finding good restaurants nearby, getting directions or paying bills. Applications can also provide a richer user experience and functionality versus the mobile Web. With smartphone sales growing at record numbers year-over-year, more and more consumers, across any age demographic, are becoming familiar with the benefits and discoverability of apps. MMS can help you design and build apps across any operating system to help you deliver smart, engaging mobile app experiences.
Sample Use Cases
Loyalty (earn/redeem points, account information, coupons, virtual goods, etc.)
Product or service information (weather, news, etc.)
Maps and navigation
Productivity
Mobile commerce or mobile shopping
Healthcare or patient management
Real estate finder
Entertainment (games, music, videos, etc.)
Social networking and communities
New revenue opportunities (i.e. premium to download)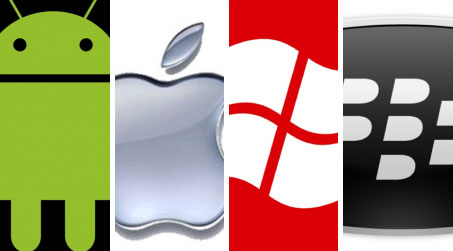 We Connect the World
Our global reach enables you to connect to consumers – anywhere, anytime
With connectivity in over 200 regions and countries, to over 700 wireless carriers and nearly 700 million mobile devices, we help you engage consumers on a global scale. MMS has connectivity across all continents and is one of few companies in the world who can offer this breadth of reach through our global network.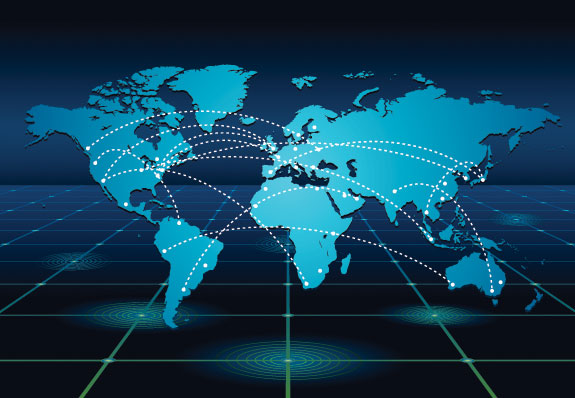 Committed to Your Success
Our team of mobile experts help guide you every step of the way
Planning and building a mobile solution can be complex to navigate if you don't know the ins and outs of mobile. MMS has a cross-functional team of mobile experts who are 100% committed to mobile and to your success. Our professional services team can help you design, build, launch and support a wide variety of mobile solutions. We also offer flexibility in our way of working: use our professional services team as much or as little as you want based on your unique needs and objectives.
Services Include
Account and project management
IT: tech leads, engineers, developers
Quality assurance
User experience design, creative and art direction, copywriting
Reporting & analytics services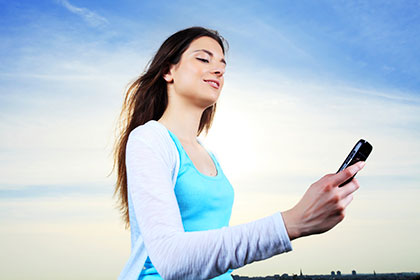 Demand Measurable Results
Smart mobile engagement delivers metrics that matter
MMS mobile solutions are measurable. Integrate and measure text, online and IVR votes, track mobile Web page views, monitor mobile subscriber opt-ins and much more. MMS' technology platforms provide a rich suite of reporting functionality, dashboards and query capabilities. MMS can also provide customized reporting, integrate into third-party reporting tools or provide analytics services based on your specific needs.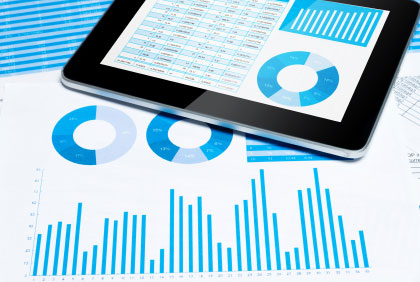 Location is Everything
Give us the number and we'll give you the location
Everyone is talking about location-based-services (LBS) but few companies are actually doing something about it. At MMS, we provide both device-based location applications (GPS) and network-based location services (signal triangulation). Network-based triangulation means that all we need is a cell phone number and we can locate the phone with anywhere in the USA.
Sample Use Cases
Local search
Navigation
Store locator
Geo-fencing
Social networking
Location-based alerts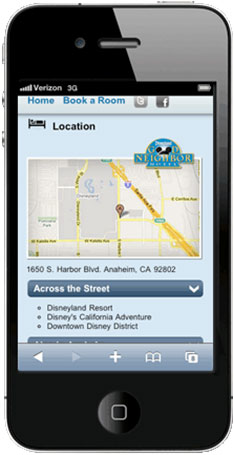 SMS Messaging Platform
A high-speed, carrier-grade routing platform connected to a huge intercarrier pipe
Interactive Television
Passive viewers become active participants through smart mobile engagement
App Development
Connected applications give your customers access to their accounts while on the move
SMS-Connect™
Text-messaging (SMS) conversations and push messaging for contact centers
Mobile Content Delivery
Easily host, format and deliver rich media content directly to the end consumer
Image Recognition
Ask consumers to engage with your brand in three easy steps: just "snap, send, and get."
Measurement & Analytics
Smart mobile engagement delivers metrics that matter
Global Connectivity
Our global reach enables you to connect to consumers – anywhere, anytime
Professional Services
Our team of mobile experts help guide you every step of the way
Location-Based Services
Give us the number and we'll give you the location